This post belongs to a series on depression. In this series, we'll talk about how we think of depression, what's scientifically researched, and possible solutions to the widely spread, modern phenomenon. In this part, we'll focus on antidepressants.
Paraphrasing the Quran, scientists worldwide and depressed people themselves;
"Depression is a natural reaction to an unnatural situation."
Depression is the sensation that you're stuck. In yourself, in time, in this suffering you constantly feel. When depressed, you can't seem to get out of your head; everything revolves around your pain; you can't imagine a future or a meaning; everything seems hopeless and worthless.
The word "depression" is, in many ways, wrong. It could be called "disconnection", because that's what depression is about: disconnection from ourselves, from the people around us, and from nature. An anti-depressant isn't just a small pill you swallow to make everything better. It's anything and anyone that helps you feel connected to the moment. Most of the time we're unfortunately not. Constant Wi-fi connection does not count as a valuable connection.
I can't give you a one-hit-wonder, one-size-fits-all kind of solution. But I can give you this:
Once depression kind of lifts, you start to be able to plan again. Once you can sense a future, you know the cloud is lifting. Once we connect to something in ourselves, in others or in nature again, we immediately feel better.
We don't need miracles. We just need connections.
About antidepressants
When I was in vocational school taking classes in psychology, we were taught that depression occurs when the brains doesn't work the way it's supposed to. That some hormones, like serotonin and dopamine, ergo "the happy hormones", as our teacher said, are non-existent, which leads to depression.
The truth is not really that simple. Believing that depression is the result of a chemical imbalance undermines the importance of not only our backgrounds and surroundings, but of our actual hard-wired biology.
Neuroplasticity means that the brain is always evolving. It forms and moulds after the thoughts you have; and yes, depression can become a result of long-term stress and negativity, since your brain finds that a certain type of thinking has become default, ergo it can stop producing certain hormones. It's a vicious circle.
We've been told that depression is a result of a malfunctioning brain; that for some reason, some brains aren't producing the hormones they're supposed to produce; depression is the result of faults in neurons, of non-existent serotonin. The scientific evidence to back up this claim is selective and narrow.
The serotonin accident
In 1952 some tuberculosis patients in New York were given a drug called Marsilid. The patients became gleeful and euphoric. Not the intended use of the drug, since the effect on tuberculosis was non-existent – but giving the drug to the depressed instead seemed a logical solution. The happy effect was the same on the depressed, for a short while.
The drug and others like it were distributed to people with diagnosed depression for a decade without further research on the effects and causes of the drug. In the 1970's, though, it was discovered that tinkering with serotonin levels, either lowering or increasing them, did not affect the mood – at all.
People were not more or less depressed because of the drug – they just thought they were. The drugs were placebo at their most expensive best. Some 100$ million dollars later, the chemical antidepressant is still a staple.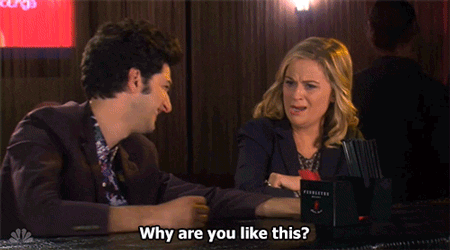 Irving Kirsch, associate director of a leading program at Harvard Medical School, has done extensive research on the correlation between serotonin levels and depression for twenty years. He believes that the idea of depression being caused by a chemical imbalance is an unfortunate mistake; a combination of scientists misreading initial studies, and of relentless marketing by drug companies pushing to make a relatively easy sale.
Scientists today have largely discarded the idea of chemical imbalances in the struggle against depression. Drug companies have not.
Even if you find a chemical antidepressant that apparently works for you, that stabilises your mood and helps you function again, the chances are that sooner, rather than later, you'll need to increase your dose. Eventually you'll need to take other pills to help your kidneys process your first pills. You'll feel the side effects of sluggishness and increased weight.
You'll find that the pills might help with one side of depression. But it won't cure the feeling. Alone, it won't cure anything. Neither will you.
Antidepressants
Thinking that depression is a product of uneven hormone levels also diminishes the importance of lifestyle and childhood, both which have been far more impact than chemical antidepressants, and once analysed and understood, will yield a much steadier success rate and far less renewed cases of depression.
An antidepressant doesn't have to the chemical. I'd like to think that it shouldn't be, but that's my personal opinion. It can be anything and anyone that helps you reconnect.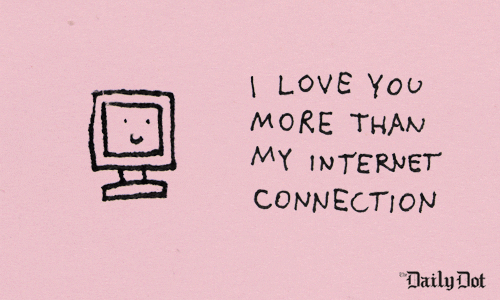 Depression is a disconnection from you who are, from the people around you, and from nature. It leaves you alone and small, and completely overwhelmed with your problems. Taking a pill simply underlines the, in this case toxic, idea of internalisation, that you alone can help you with your problems. It also undermines the importance of our surroundings, which, as a former sociology student, I can vouch for anytime.
Why would we assume that our surroundings have this little to do with what happens in our brains? To paraphrase John F. Kennedy:
"Ask not what your brain can do for you. Ask what you can do for your brain."
Conclusion
Chemical antidepressants have been marketed to us as the solution. A growing number of experts and professionals in the medical and psychological field with me following in tow, are convinced pills are not the final solution. It's not even necessarily part of the solution.
It might even be part of the problem, because it furthers the internalisation of the depression.
XOXO
Disclaimer:
If you've ever suffered from depression, still do, know someone who does, or just want to feel more connected to yourself and the world, please read "Lost Connections" by Johann Hari. Everything I write in this series stems from my personal experiences combined with his immaculate research in that wonderful book. We're lucky to have such dedicated people as him in our midst. The book is definitely worth your time. Please read it.
You can find his book on his website, or check your local bookstore (online shopping emits a lot of carbon, and it's great to support other businessmen than Jeff Bezos).
If you feel like taking the crash course on reconnection, watch the fascinating interview with Hari by Matt D'Avella. Matt does immaculate work free from ads.
Comments and questions are welcomed and encouraged.